The Market: First Steps to Business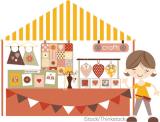 I set up my booth and wait.


It's the first Saturday in May. The sun is shining, and it's not too hot. I couldn't have asked for a better day for the first farmer's market of the year.
I set up my booth and wait for customers to arrive.
For me, working at the farmer's market is a fun way to earn cash, meet new people, and learn about running a business. This way, when I grow up and start my own business, I'll already know what to do.
If you are thinking about being an entrepreneur when you grow up, then you should get involved with your local farmer's market!
It starts with an idea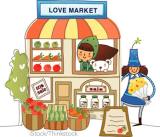 There's so much for sale at the farmer's market.


My family likes going to the market. We walk downtown on Saturday mornings and visit the different vendors, or sellers.

People sell flowers, jewelry, soap, bread, beads, crafts, berries, honey, cheese curds, and so much more.

Some mornings they have cooking demonstrations and you can buy hot pancakes with toppings and sausages. Sometimes there's even a band playing live music! It's a fun way to spend a Saturday morning.

I first got involved with the farmer's market because I wanted to make some money. Eventually I thought to myself, "Hey, I can do this, too."

It's a great way to earn money and to experience being a vendor. I'm artsy, so I sell homemade crafts and jewelry.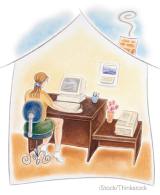 First, learn everything you can about running your own business.


First step: Learn
To get started, first learn everything you can about running your own business. Here are some tips about how I first started out:
Once you know how to get started, make your goods...
Tweet