Operation: Cook Food!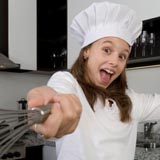 Start with simple recipes like Crunchy Crostini.


This past spring break, my parents and little brother were out of the country. It was just my uncle, cousin, brother, and me, and cooking skills were limited.
I had about nine days of vacation and I was pretty sure that I would eventually need to eat! Most days we would dine out or get takeout.
But there are more nutritious and money-saving ways to enjoy a hearty meal! So, with my uncle and cousin at work, lunch was up to me.
I decided to start with simple recipes before attempting a complex one. There were a few recipe books in my house (I admit I used a children's cook book) that had simple dishes for lunch or a snack.
Every day a new recipe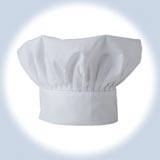 I took an idea from my mother and made Grilled Pasta.


The first day, the weather was dull and wet so I decided to brighten it with a
fruit smoothie
.
It's probably best to make sure you know how to operate a blender correctly—not only for safety reasons, but also so the recipe you are blending turns out right.
Another day I read about cheesecake cookie cups in a magazine and it sounded appealing to my taste buds.
The recipe was a little more advanced and it required patience—which I discovered after about three failures!
I also learned that it is better to make a smaller batch if you are baking something you are not quite familiar with.

After finally succeeding with the cheesecake cookie cups, I decided to be brave and make dinner. I chose to make a pasta dish: simple, tasty, and easy.
I took an idea from my mother for the pasta and made grilled pasta for two.
After baking the pasta, I topped it with cheese and vegetable toppings—omatoes, onions, chopped peppers, sweet corn—-you could use any combo you like.
Next I placed it under the broiler. With some salad on the side and ice cream for dessert, my meal turned out pretty nice!
Most of the food and materials I needed for my "feasts" were already in my kitchen...
Tweet