Financial Crisis?
"Can we afford college for me?" "Could we lose the house?"
Questions like these go through your mind when your family faces tough financial times. Take heart, there are many things you can do to help your family.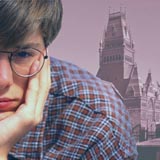 How do you start the conversation?


How serious is it?
If you sense that your parents are worried about money, find out how serious the situation is.
They might just be concerned about increasing prices and bad financial news. Maybe they just want to do some belt tightening on family spending.
Or they might be facing a real problem such as a likely job layoff or the inability to pay all the bills.
If your parents
haven't included you
in their talks about money, start the conversation yourself.
They may not realize that you are mature enough to participate in ways to solve the family's financial problems. But you are ready and able to talk about this!
Once you know how bad the situation is, help your family work to solve the problems. Tell your parents you'd rather be involved in the solution than worrying with nothing to do.
As part of your conversation, create a list of what you can do, and what you'll help other family members do.
Smart shopping
Penalty fees, parking fines...don't waste money.


If you want to save money, don't shop for recreation. If a store has a great sale, decide before you go what you are looking for and only buy that.
"Only buy clothes that are on sale or from a discount store," says Emily. "And before you buy, ask yourself if you really need it or just would like to have it."
Buy clothes that don't have to be dry cleaned because that's an added expense.
You can also go to second-hand stores for everyday clothes such as shorts, pants, and tops. Check back regularly because new items are brought in all the time. You can get brand names in great condition for just a few dollars!
More smarts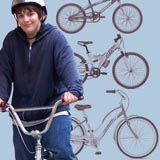 Save gas, save money.


Help out with grocery shopping. You'll save money and you'll have a better chance of getting your favorite foods on the menu, too.
Bring your own lunch to school, and when shopping for your school lunches, be smart:
For the treat part of your school lunch, buy big bags of snacks and break them up to make your own small servings.
Use reusable containers for lunch items. Get them in bulk at discount stores.
See if you can save money on your cell phone by researching family cell phone plans.
More ways to save energy costs.


Investigating a cheaper Internet service provider? Check out bundling packages where landline, cell phone, Internet and cable are rolled together into one plan for a cheaper price.
Get a job or create one
If you're not already, earn your own spending money rather than getting it from your parents. If the situation is serious, contribute to the family income with yours.
"Get a part-time job," says Emily. "That way you will have your own money when you want to go out with friends."
"Also, you can give some of your paycheck to the family, if it's needed," saysEarn your own spending money


Stephanie.
If you can't find a job, create your own:
Be a tutor for a younger child.

Check out a book from the library and learn magic tricks—you can be a magician at kids' parties.

Wash cars for neighbors, and include additional services such as vacuuming, cleaning upholstery, and cleaning windows on the inside.

Offer to run errands and deliver packages.

Water plants or take care of pets while neighbors are out of town.

Sew alterations; make clothes or Halloween costumes for kids.

Offer a holiday decorating (or undecorating) service.
Still worried? Read on...
Tweet