Share Your Gift and Become a Tutor!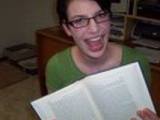 Examine your interests and skills!


Have you ever thought of using your talents and interests to help others?
You just might discover you're cut out for tutoring and giving lessons. It's an incredibly fulfilling and enriching experience—for your students and for you.
Examine your interests and skills
The first step on the way to becoming a tutor is identifying your tutoring talent. To do this, examine your interests and skills. Make sure you're knowledgeable in your subject area:
If you are academically strong, consider becoming a scholastic tutor.There is an especially high demand in core subjects like English, math, history, and science.
If you come from a bilingual home, or have taken a few years of foreign language in school, you could teach your language. There is a demand for Spanish, but many languages will work.
You could teach English to non-English speakers.
If you're musical, there is usually a good market for teaching an instrument.
When I first decided to start teaching, I had to examine my own skill set and make sure that music lessons were the right place for me.
As long as you pick something you love and something that has a market, things will be great. The opportunities are limitless!
Look for Students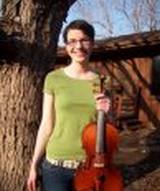 Check out some helpful tips for tutors


After you've identified your tutoring talent, look for students. A good place to start for academic tutoring is with your teachers.
They know which of their students need help and might be interested. And if a student comes looking for a tutor later on, the teacher will know exactly who to direct them to.
Orchestra, band, and choir teachers have similar connections. If your school issues a music newsletter, see if you can put in an ad.
For other subject areas, consider advertising in your town's newspaper, in libraries, and other public places. Spread the word, and soon you'll have more students than you know what to do with...
Tweet