What Does It Take to be an Inventor?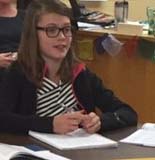 How I did my research
My name is Mica.
Ever since I was little I've had an eye for fixing things and making things better.
I wanted to learn more about how I could be a successful inventor, so I interviewed two active inventors who are doing really cool things: my uncle Jimmy and a family friend named Paul.
Jimmy makes peoples' lives better
Jimmy has always been an inventor. He says that even when he was a "wee lad" he came up with a new idea every day. He wrote down many of his ideas and sometimes even built a prototype.
Jimmy worked for Boa Technology for many years. Most of the prototypes he made during that part of his career were for shoes.
Now Jimmy owns his own company, Click Medical, a company that builds medical devices to make people's lives better. And he is expanding his business.
Recently he helped medical students at Stanford University make Hand Hero with Boa Technology devices for people that have burned hands.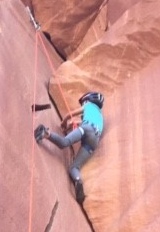 Take your ideas to great lengths.
It's hard to find the money to create new inventions. Jimmy uses a method called bootstrapping. This is a really efficient way of creating an invention.
Jimmy's advice to young inventors is, "Believe in yourself. It is your passion, your ideas, your tenacity that will really make all the difference.
"You have to believe in making the world a better place. Then, find some education and some money and some support from those around you. But, it all begins with you."
Keep reading to hear what another inventor, Paul, has done...
Tweet