Make Money Your Own Way
If you have a way of earning your own money, your parents won't need to give you spending money or an allowance. Plus, you can build your savings for things you'll need or want in the future.
Click the infographic to learn some cool ways to earn income.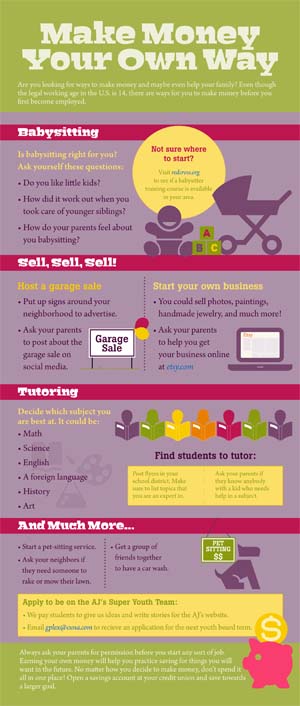 Other than money, what is another benefit of getting a job now?
You'll meet strange people.
It will give you experience for future jobs.
You can hand out business cards.
Tweet