School Uniforms Aren't Bad After All!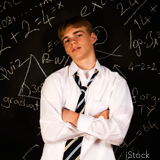 School uniforms save money.
There are numerous opinions about school uniforms and their relation between students' academic achievement and school safety. Research on school uniforms is limited—especially research on student opinions.
While this debate might never end, there is evidence that school uniforms have positive effects.
As a middle school student who lives in a county that has adopted school uniforms—from elementary through high school—I agree that school uniforms are a good idea.
Uniforms free students from distraction
While statistics may not fully prove that school uniforms are the reason, in my county, suspensions have decreased since uniforms have been enforced.
Also, there has been a reduction in non-academic distractions since the introduction of uniforms. Before uniforms, students were often worried about what they and other students were wearing rather than staying focused on their work.
"Anything we can do to have students more focused on their education when they're in the classroom, and the less distractions we can have, the better," states Pitt County spokesman Brock Letchworth.
Save the cost of advertising brands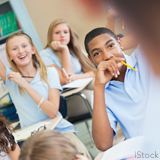 Uniforms help eliminate bullying.
Letchworth says, "Although there is no rule on where parents must purchase uniforms, it seems that most try to spend as little as possible on the staple school pieces.
The school district works with families who may not be able to afford the required outfits.
Social workers distribute vouchers to students thanks to donations from the community.
Students help one another by handing on uniforms they may have outgrown.
Tweet