Gymnastics: What's the Real Cost?
Gymnastics is an expensive passion.
Regan, 14, shares the costs of being involved in gymnastics, but as she says, it's "more than just the cost of gymnastics money-wise."
Yes, Reagan gets into the money aspects, but also "the nights you want to go out with friends and can't because you have a three-hour gymnastics practice, the Saturdays you used to spend at the mall and are now being spent at competitions that sometimes last five or more hours."
And don't forget the sweat and the tears. Click to view Reagan's infographic full screen.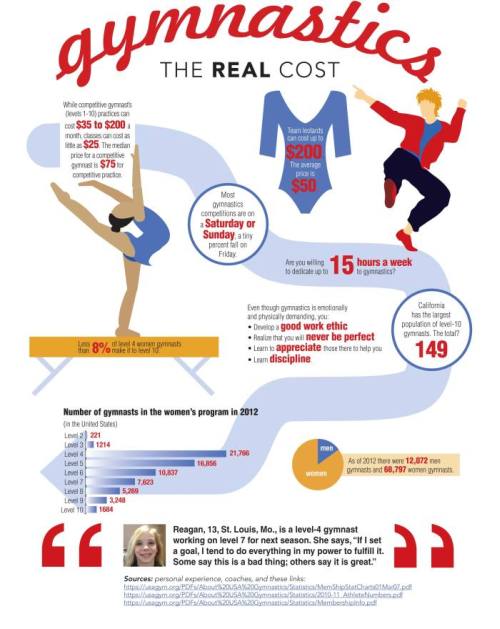 True or False: Andrew Jackson was referred to as a ĎJackassí during his 1828 election campaign. Click Andrew's head for the answer.
TRUE: In fact Jackson was quite fond of the nickname and used it as his symbol for awhile. It later became the symbol of the Democratic Party.
Tweet