How to Get Your Tech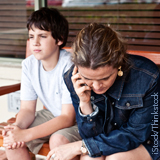 It's time to get yourself in the game!
You sit at the bust stop, bored out of your mind. A new kid sits down. He doesn't pay any attention to you because he's listening to music on his new iPhone.
Your best friend shows up. He's too absorbed in playing on his handheld to want to talk. You notice that he's holding a brand new PlayStation Vita.

You decide that it's time to get yourself in the game, but you don't know what to get or how to go about getting it. Here's some advice.
Make a list
Make a list that shows what you want. Put the items in priority order, with the thing that you want the most at the top. For example:
PlayStation 4
Xbox One
iPhone
iPad
Smart TV
Xbox 360
The first thing to ask yourself is, "Would buying this really be worth it?" If you already have a PlayStation 4 console, do you really need to get an Xbox One? Both are high-tech gaming systems that you play on your TV with a lot of the same features—why get two of the same thing?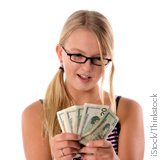 What's it going to cost?The next thing you should think about is the cost.
Do you really need that brand new $600 Smart TV when you could get a slightly older TV that's not so smart but does the job, for $250?
Research your technology
It's always important to get a good quality product. One way to make sure you get the most bang for your buck is research:
Use the Internet: A search engine such as Google helps you find out more about the technology you're interested in.
Go to the manufacturer's (for example, Apple) website: Learn about new features, memory capacity, different versions or models, and warranty information.
Talk to your friends: They might have what you are looking for and can probably give you some advice.
Talk to a sales person: Keep asking until you find one who knows how it works, has information on warranties, and will tell you what to do if it breaks.
When you're finished with your research, it's time to purchase...
Tweet