Who's the Next Music Prodigy?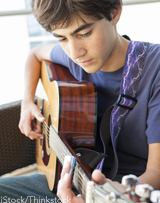 No two musicians sound the same.
I believe that taking up an instrument and learning music is a beautiful opportunity that you may regret if you miss.
I play the piano, violin, and sing as well. Music has helped me through helped me get through difficult experiences in life, and taught me many things.
Music is a part of me, it allows me to express myself and to make connections between so many different things.
Music can help you connect with others and at the same time it allows for you to have a personal experience.
No two musicians sound the same, even with the same music—it's a great outlet for creativity!
Find your teacher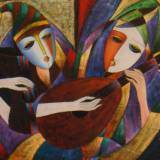 A teacher helps you set a strong foundation.
Having a teacher sets a strong foundation for learning proper technique. Having someone who's been doing what you're learning for a long time helps create a strong bond between you and your teacher.
Find someone who has a strong musical background, and who has dabbled in a variety of musical styles and experiences. This way, you can be assured that you're being taught in the right way.
Classes can get expensive. My classes cost about $210 a month, all put together. And this is after I cut down my piano and voice lessons to only once every other week rather than every week!
Through my own experience, I can understand the trend towards self-teaching, and if that's what you have to do to enjoy your music, then I say go ahead. But if you do have the opportunity to obtain a teacher, I would recommend that without a doubt.
If you want to get really good, you'll have to practice...
Tweet