Buyers' Regrets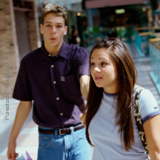 You forgot popcorn—the very thing you went out to get!
Buying on impulse—it happens to the best of us.
It's easy to do; you go to the store to buy a snack but get distracted and end up grabbing a new hoodie, a video game, and some earbuds.
Then, in the checkout line, you see the new "Hunger Games" movie. You haven't seen it yet, so you pick it up and add it to your cart.
You get home and realize you bought a lot of stuff you don't really want or need, but you forgot popcorn—the very thing you went out to get.
How does this happen?
Zapped by positioning pros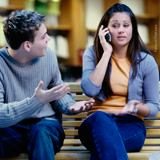 Make your money last!
Store managers pay people to
position items
in the store so you'll be more likely to buy them.
Check it out next time you shop; leave your money at home, and look at aisle displays and sale bins. You probably wouldn't buy any of it if it weren't so cleverly displayed.
The store owners use logic, psychology, and profitability to determine which items go in which places. Marketers want to draw your attention to items you probably never considered buying, but suddenly seem attractive and necessary.
When something is priced right, placed next to a cash register, and you have several minutes waiting in line to look at it, you decide you want it and...the positioning pros win again.
How do you resist all those forces tugging at you to buy? Here are a few suggestions...
Tweet