Collecting: Isn't One Enough?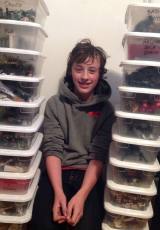 I'm a collecting geek.
Geeks, freaks and grandmas: What do they all have in common? A need to feed an obsession that millions of Americans enjoy…collecting.
I'm not a grandma, and if you're reading this, I'm assuming you're not either. But, I am a geek and a freak!
Anyway, let's begin!
Why we collect
There are as many different reasons that people collect as there are things to collect. From childhood memories to simply things that bring you joy, many people have a passion for this hobby.
Some examples of collectibles:
Toys: action figure sets, Barbie dolls, tin toys, and old toys
Statuettes: by manufacturing name, style, color, and quality
China: matching sets, by manufacturing name, color, age, and location
My family—every last one of us—has something that we collect: china, guitars, movies, and toys. I collect many things.
One of the things I collect are statuettes of dogs and other animals. I have tons of little breakable paws and fins all over my desk in my room.
I also collect stuffed animals because…well I don't really know! I guess because I used to buy a lot of them when I was younger. I still get one or two here and there.
I also collect things that are sentimental to me.
I don't ever plan on selling anything I own, at least not now. The things in my collection are very sentimental to me and may or may not have value.
Collections can increase in value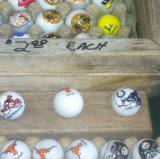 Check out my marble collection.
Condition, condition, condition! The better condition your collectibles are in, the more they're worth.
Some items are worth more in original packaging than opened. A larger collection can be worth more if kept together than pieced apart, as long as you keep everything together—parts, accessories, and so forth.
If paint is chipping, items are not in original packaging, anything is broken, or not everything it comes with is there, your collectible will be drastically less valuable.
Before you buy something, decide if it's worth it...
Tweet