Plan a Memorable Vacation--in Budget!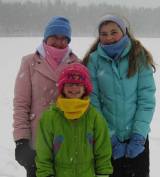 Exchange experience
Adrenaline pumps through my body—I jump up as the bell allowing me to unlatch my seatbelt sounds.
I impatiently wait to exit the plane, and then rush through customs. I eagerly scan the people surrounding me before sighting my family's host—the Müller family—smiling and waving signs.
I am about to embark on one of the most exciting and memorable vacations of my life!
Regardless of your resources, you can create a culturally rich vacation that makes the most of your money—if you're deliberate about your travel plans.
Use these tips and ideas to help your family plan a memorable vacation and stay within your budget.
Lodging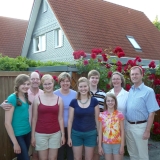 An international family
First, let's talk about lodging. Staying with family and friends on any kind of trip— from local to international—can cut hotel expenses.
Another alternative to a hotel is an apartment or home rental, like those your family can find on airbnb.com.
During my family's trip to Europe, a different former exchange student's family arranged for us to stay in an inexpensive, nearby apartment in Spain.
If you must stay at a hotel, consider sticking with a single chain; you can often get rewards, free nights, or other discounts for staying with them repeatedly.
To minimize your hotel expenses, encourage your family members to pick a lower-rated or budget hotel. It might not be that different from its upscale alternative.
If your family is looking for a less conventional trip, consider camping. Camping gives you a fun and relaxing break, but without all the costs of a traditional vacation.
Besides saving on hotels, camping can save you money on transportation costs, if you can camp near your home.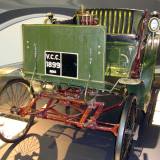 Speaking of transportation…
Transportation
On my trip to Germany, my family had to fly but we carefully shopped different travel sites: Kayak, Travelocity, AirfareWatchdog, and Expedia.
We were flexible about airports, dates, and the timing of our flights and layovers. That flexibility saved us a lot of money.
Don't forget to bring your own earphones, snacks, and activities for the flight so you don't have to pay for them on the plane.
As much fun as it is to fly, drive to your destination if possible—it is usually much cheaper.
If you are up for getting exercise, consider renting bicycles as an alternative form of transportation.
However you end up traveling, make use of coupons and discounts from travel newsletters and magazines, entertainment books, the Internet, coupon books, welcome bureaus, and AAA.
You can also take advantage of discounts when eating...
Tweet