ICU Day: Credit Unions Unite for Good


Learn more about holidays in other countries.
It's an international celebration!
How many world-wide celebrations can you name? Many nations celebrate their own individual holidays—for example—we celebrate Independence Day on July 4.
Imagine what would happen if 92 different countries got together to celebrate on the same day. That would be a rare event!
Well, that's what happens every October: International Credit Union Day (ICU Day).
What do we celebrate on ICU Day?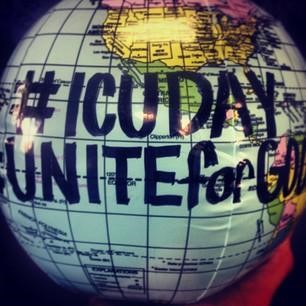 Credit unions all over the world unite for good. #icuday
Credit unions have given people all over the world a different kind of independence. It's the freedom from worrying about money.
Being a member of a credit union has helped many people reach their dreams. Credit unions help their members straighten out their budgets, buy cars, pay for college, build homes, and start businesses.
Credit unions are cooperatives. The members of a credit union are the owners. For that reason, they may find it easier to borrow money. Or earn more from their savings, even for children who are members!
This is why credit unions are different. It's what people all over the world celebrate on International Credit Union Day in October.
Read on to meet two credit union savers, Jacob and Emily, who live in very different parts of the world...
Tweet