Bonkers for Books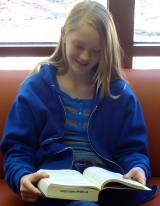 Amazon's Kindle isn't the only e-reader. Here are C-Net's top five.
If you're like me, you love to read, but you hate the high price of the books you want.
Well, I'm here to tell you that you don't need to pay hefty prices in a bookstore. You can read, for free!
Free e-books
Electronic books (e-books) are a great opportunity to get free reading material. Many blogs provide free or extremely discounted e-books, such as:
Free EBooks Blog lists books that publishers and authors provide at no cost on their websites.
Pixel of Ink features free and bargain-priced Kindle books, 50% off deals, and tips for using Kindle.
Ereader News Today gives tips, tricks, and bargain books for Kindles.
You can put apps such as iBooks for Apple, or the Kindle app for Amazon onto your computer, tablet, or smartphone. I really like using the Kindle app over iBooks on my iPod.
Free Print Books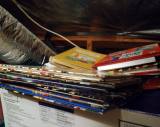 Root around in grandma's attic
Printed books will never go out of style for me. Even though e-books are easy, paper books just feel so real and traditional.
If you like classic novels and paperbacks like me, you'll know that they're easy enough to find. If you are having trouble finding some for free, root around in your grandparents' attic, cellar, or basement.
I know I tried this and found a great book called Jane Eyre. It wasn't very pretty, but it had a beautiful story; and even better, it was free!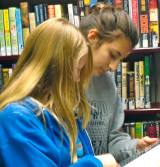 Have a book-swap party.
How about we trade?
You can go to many websites (bookmooch.com, swap.com) to trade the books you no longer want for books you do want. All you have to do is pay for shipping.
If you don't trust trading with strangers over the Internet, have a book party. Grab a few friends and a handful of books and trade your old books you don't want for new ones you do want...
Tweet