Money Like History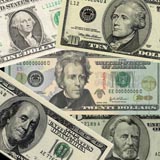 Guys I've never met get their faces on my money.
The snow has been falling for days and you finally found the perfect Swiss Lugz tube sled.
At the store you search your pocket for the right amount of money to make the sled your own.
As you pull each dollar out of your pocket you wonder, "How come guys I've never met, like George Washington, get their pictures on my allowance money?"
Here's the scoop. George has been on the U. S. $1 bill, or currency, since 1928. That year, government leaders chose whose picture would be on each of the bills we use.
It looks as though our government doesn't plan to update the portraits any time soon!
Who Really Picked George?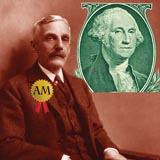 I picked George!
Andrew W. Mellon is the one! He chose to use George's face on the dollar bill when he was secretary of the U.S. Treasury in 1928.
Mellon was good with money early in life. When he was only 17 years old, he started a successful lumber business. Two years later he joined his father's banking company and, by the time he was 27, he owned it too!
And he didn't stop there. He made a lot of money in business. In 1937, he gave our nation his large art collection.
In addition to the art, he gave $10 million dollars to build the National Gallery of Art in Washington, D.C.
All U.S. bills have a famous, historical person on the front and a national landmark on the back...
Tweet