Sports Injuries: The Road to Recovery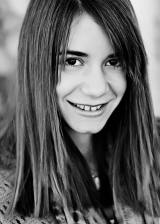 Hi, I'm Anna!
Most of my friends love sports, including me. However, when you play serious sports, you also run the risk of injuries.
I'm a dancer. When I was 10 years old I was really excited for dance season to start. I was in seven dance numbers and couldn't wait to get back after summer break.
Then, at the end of the summer, I was swimming and I stepped on something in the water. It hurt my foot, and cracked my sesamoid bone.
When I landed and cracked it, I missed out on a lot of fun sports. But that doesn't mean that I just sat out on the sidelines. I had to do many things so I wouldn't get out of shape, because most foot injuries take six to eight weeks to heal.
What Activities Cause the Most Injuries?
Knee injury
One of the more serious injuries is a knee injury. There are multiple types of knee injuries. Some are more severe than others. Here are some common injuries:
Fracture: a break or crack in the bone
Sprain: a wrenching of the knee ligaments
Meniscus tear: a tear in the cartilage of your knee
These knee injuries, along with many others, take awhile to heal, but that doesn't mean you can't get better and get going again after the injury. The first step to recovering from a knee injury is
RICE
: rest, ice, compression, and elevation.
Doctors always tell you to take it slow. It may be hard because injuries last six to eight weeks or longer. It is far worse to re-injure that area and go back to where you started than to just sit out on some things.
Concussion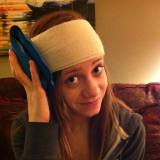 Concussions can be dangerous.
Another serious sports injury is a concussion. A concussion is the outcome of a severe blow to the head or neck that causes the brain to rock back and forth.
Usually, it takes about seven to 30 days to recover unless you hit your head again, making it take longer to heal. Sometimes concussion causes permanent brain damage.
The best thing you can do for a concussion is to sit out of things, and take it slow and have someone keep an eye on you.
Keep reading to learn how to take care of other sports injuries...
Tweet