Summer Camp 101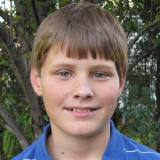 "I thought summer camp was pure fiction."
—Carter
I was first introduced to summer camp through books and movies. I thought summer camp was pure fiction and a place that one went to in their imagination.
I was wrong
!
Camp Gray
I first heard of Camp Gray from my friend who had been going there since he was very young. He goes every year with his cousin. Last year he invited some kids from our class to go with him.
When he invited me, I started to look at the camp on its Web site. It looked like fun! The comments were all
positive
about the camp.
I signed up online and looked forward to my week of camp, even though I was worried about being homesick.
Homesick? Not!
Once at camp, I never thought about homesickness again. I was busy with plenty of activities and loved my counselor. In a way, I had a family at the camp with the counselors, my cabin mates, and everyone else.
The counselors cared for me very much and made sure that I was having the most fun that I could at camp. For instance, my counselor would participate in a lot of my activities and laugh and tell us funny jokes.
I also wrote letters about camp to my family. My letters were always lengthy, as I had much to tell.
Each day is a new adventure
Although we followed the same routine, each day at camp was packed with fun activities. We had ample free time, too.
On the first day of camp each camper picked two special activities to do daily.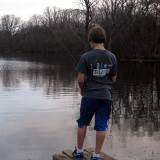 Pick two!
Here was my camp schedule:
8:00 a.m. breakfast and cabin clean up
9:45 program areas and free time
12:30 p.m. lunch and siesta
2:15 swim, cabin time, choice time, and free time
6:00 supper, evening program, and bedtime routine
We also got a lot of choices during the evening program, that also turned out to be a really great time...
Tweet