Share Your Web Savvy With Grandma and Grandpa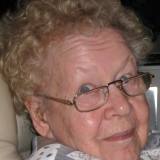 For each case of elder financial abuse reported, four or more are not.
Recently, a thief stole $300 from my Grandma Janet's wallet. She lives in a nursing home, so the thief had to rummage through her clothing drawers before finding the money.
Perhaps the thief was struggling to make a credit card payment, or figured my grandma would never notice. Whatever the reason, with that crime, my grandma became a victim of elder abuse.
Although it sounds physical, elder abuse can also be mental or financial.
Financial elder abuse ranges from a caregiver stealing spare change to emptying thousands of dollars out of a checking account.
To keep your, and my, grandparents safe from future elder abuse, I've pulled together some tips you might want to share with your relatives.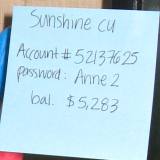 What if?
Passwords
My Grandma Nana (my other grandma) loves online banking. Since she uses a walker, it's sometimes hard for her to get to the credit union.
So, we taught her how to use an online account. She's great at it—but her safety on the Internet could use some help. Her account numbers are on post-it notes throughout her apartment—where her cleaning lady or grocery deliverer could easily see them.
Her passwords are easy-to-guess family names. She also has the passwords written down next to her account numbers.
Nana would
never
leave blank checks sitting out, but she's not aware that her simple passwords are like
blank checks
.
How could Nana be safer?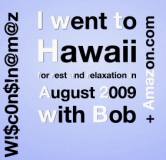 Help your grandparents make strong passwords.


For starters, her account information shouldn't be visible. Encourage your grandparents to keep account information out of sight.
Make passwords hard to guess—that means no birth dates, phone numbers, addresses, or names of family members or pets. Combine capital and lowercase letters, numbers, and symbols.
If grandparents have trouble remembering passwords, encourage them to download reliable software that manages passwords with one master password.
Find sites like LastPass that are free and easy to use. Sites like this keep accounts safe by allowing you to store your encrypted passwords on your own PC. This makes it easy for everyone, not just elders, because you only have to remember one password.
Whatever software you use, play it safe and look for endorsements.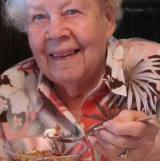 Nana loves to bank in her pj's.
Online banking
Say you're about to head out shopping. You check your wallet and are down to only five bucks.
It's not a problem because you have a debit card—except you can't remember how much money you have in your account. What do you do?
Most teenagers would check their balances on their cell phones or online. The Internet makes it easy to check your balance, manage your budget, and make sure no one has hacked into your account.
Why not teach your grandparents to use online banking as well?
Make sure they know it's secure. Credit unions offer many levels of security, often creating verification images (to prove you are a human, not a computer program) and locking online access if someone enters too many incorrect passwords.
Plus, when your birthday rolls around, grandma could send you money more easily (always a plus)...
Tweet