Antiques for Sale!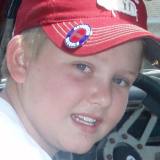 Want to see inside one of my treasures?
I have always loved looking at old things that most people, especially kids, would think are useless.
The old things that I'm talking about are called "antiques."
Antiques are collectible items that were made a long time ago, usually at least 50 years.
I like them because they're full of mystery.
You never know where they've come from, who owned them, or how their journey has brought them to you.
Where I hunt my treasure
When I was really little I used to beg my mom to take me to look at the place where my great-grandmother used to live. It was falling down, but I didn't care. Something about that place was interesting to me.
My great-grandmother had lots of stories to tell and treasures to pass along and she was always willing to share her possessions with me. All I had to do was ask.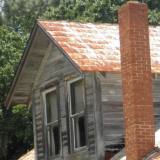 Home sweet home
Although her house has been knocked down and replaced by new homes, I still like going to other old towns and homes. I try to learn the history and I always pick up little treasures along the way.
I usually go with my mom
, but sometimes my grandma and grandpa (Nena and Papa) take me hunting for antiques. I look for things that have been forgotten or thrown away.
One time I found an old typewriter by the road and ended up selling it for $50 to a collector!
Another time I found a very odd skeleton key. I'm still searching for clues to find out where it came from and what it was used for...
Tweet