Football Like Nothing Else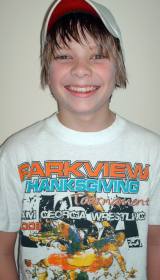 It's like nothing else!
The coach is telling us the final game plan in the locker room. We all stand stock still by the door waiting to go out...
...and then the coach yells, "GO!" and we all run out, each of our hands hitting the sign above the doorway for good luck.
It takes work to get here
This is our first game of middle school football and it's like nothing else. We all run onto the field and hear the crowd cheering for us.
It's definitely a great feeling. This feeling, though, doesn't come without hard work.
To make your first game great, you'll have to go to several practices every week, along with a game.
You really have to be able to balance your time well to get your school work done and attend football practice. You should probably set a time every night after football practice for homework.
All of this may sound hard, but if you are willing to make a commitment to the team, it's definitely worth it.
Costs and fees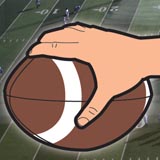 Buying your own equipment
When you sign up to play football for your school, there will probably be no initial sign-up costs. If there are, they will probably be small—$60 or less.
The school will probably provide you with all of your football necessities including pads, practice and game day pants and jerseys, and helmets.
You need pads to protect yourself from major injuries. The helmet will protect your head from major injuries as well, like concussions.
Equipment
All the equipment you'll need is provided at no cost to you. That equipment may not be in the best condition. For example, the pads might not fit quite right or maybe the helmet doesn't have the most comfortable padding.
The school is giving you the best they can and they do their best on repairs and upkeep.
If you don't really like the condition of the equipment you are given, there is another option. You could buy your own. This would be a good choice if you are going to be getting a lot of playing time because you want to be comfortable out on the field.
The issue of comfort is probably the main reason to buy your own equipment. The school will always provide pads with adequate protection. But if you get your pads and there seems to be cracks or missing padding, show your coach and he will get you a new set...
Tweet