Take a Walk on the Wild Side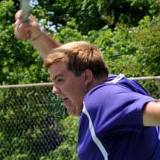 No way I'll make the team!
Picture this: it's getting nearer to the end of high school and college is staring you straight in the face. You have the grades, personality, and drive to succeed in college.
You look on at your résumé and realize that just one thing is missing: an athletic credit. You're thinking it's time for you to join in on some sports.
Or maybe you might just be bored with too much free time on your hands and would like something to participate in with your classmates. You might even be at a new school and need some activity to connect with your new peers.
It's time to rethink all your preconceived notions of middle and high school athletics. Here are creative ways that my friends and I have found to get involved with athletics.
There's no "i" in team
If you love to run, cross country is a great option for you. It takes you through beautiful scenery as you race with sometimes more than 300 other runners! Cross country is often no-cut and doesn't involve much cost.
The only requirements are a pair of running shoes, a shirt, and shorts that the team will often provide. A lot of my friends participated on the middle school team which won the state title.
Another easy and fun sport to pick up is tennis. It's a shorter time commitment than most other sports. Most teams practice only once or twice a week and the season runs about three months.
The smaller team size also allows for more playing time and more bonding with friends. The main cost is buying the racket, which goes for about $50 to $120.
Some programs require getting a USTA (United States Tennis Association) membership, which costs $35. This is needed for all players who want to compete outside of school in tournaments.
The list of athletic options that schools provide goes on and on. Check with your school's athletic office to see what other choices are available, such as rugby, lacrosse, bowling, or field hockey.
Try managing, broadcasting, or tutoring
There are more opportunities to get an athletic credit than just playing on a team. You can get credit by supporting the team as a manager. To obtain managerial positions, you must sign up with the coach. Managers keep stats, take notes, assist with practices, and take care of equipment.
A favorite option at my school for my friends and I is the broadcasting team.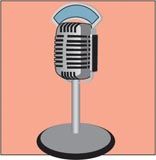 Join the ranks of John Madden and Bob Uecker when you become a broadcaster!
Our broadcasting team puts together live gamecasts, pregame shows, and interviews with players and coaches at both home and away games. Positions range from:
Play-by-play announcers
Public address announcers
Technical producers
Being on the broadcasting team gives us athletic credit for the seasons we broadcast and we get the valuable experience of public speaking.
Other opportunities include training programs—which require that an aspiring trainer take classes—and tutoring athletes during their seasons.
Tweet