Branches on Your Family Tree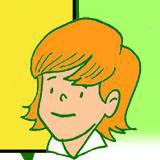 Who makes up your family?
Who makes up your family? Is it just the people who show up at meals and clean your clothes?
Of course it's more than that, you are part of other families. You are part of your grandparents' families and your great-grandparents' families, along with those of your aunts, uncles, and cousins.
If you search back in history, you will find even more members in your family. You'll learn more interesting information about the people you see and hear about at family get-togethers.
A useful tool to show you how you connect with the people who are related to you is a family tree. Using a family tree, you can map out all your relatives—whether living or deceased. This kind of study is called genealogy.
Where do you come from?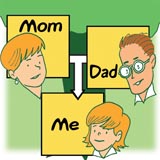 A family tree shows how you are connected.
A family tree is like a map. Its branches show how people in your family are related to one another.
Your tree can include names, ages, pictures, and sometimes even stories about the people on your tree.
Making your family tree provides you a great opportunity to learn a lot more about your family.
You'll learn where you come from, the origins of your last name, and stories about family members you've never had a chance to meet.
A simple tree shows your mom and dad, with an arrow pointing to you. Most family trees keep growing as you add more family members.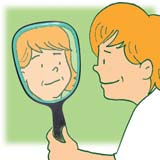 Who am I?
Know yourself!
It's important to learn about your family because you can get many of your traits from relatives:
You can even get your savings habits and shopping style from your family! The more you learn about your family, the bigger your tree will grow...
Tweet