To Bat or to Act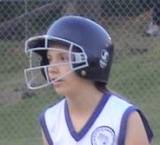 It's time to get ready for the softball season.
I look at the calendar. Oh no! Tryouts for softball and the school play are at the same time!
My friends and I have been talking about the play for weeks. At the same time, with a strong push from my parents, I've been getting ready for softball. I've been:
Going to after-school classes to help with my acting
Hitting the batting cages and throwing the ball around a couple times a week to get ready for softball season
I quickly figure out that I'm going to have to choose between playing softball and being in the play.
This is Big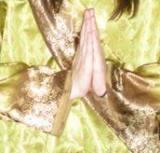 I've always tried to be in every play.
Have you ever had to make a hard choice? Sometimes you have to choose between two things you really like!
My decision to play softball or participate in the school play is one of those choices. It's the biggest choice I've had to make so far.
I know how important it is to make the right choice because it will change a lot in my life, today and into the future.
No matter how I chose, I'll lose out on
opportunities
The Pros and Cons
Softball and theater are really different, so you can see that my choice is major. It was important enough for me to have to sit down and write a pro and con list.
On the one hand, there is softball:
Pros:
It's a great way for me to get exercise. Since it's the only sport I'm still playing, it's my only way to get exercise.
I'm good at it.
I have a lot of great friends on my softball team,
It's my family's first choice for me and they say they'll give me a car, so it would make everyone happy.
Cons:
Two practices a day throughout the season, where I have to get up really early in the morning. I'm not a morning person!
Weekend tournaments cut into my time for studying and being with my family, and leave not much down time.
Softball friends drift apart when the season ends every year.
I know I won't play softball in college because I want to focus on my studies.
On the other hand, there is theater...
Tweet