Your Snack Could Kill Me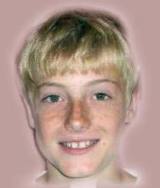 I'm just one of many who has an allergy!
Have you ever wondered if you could survive without M & M's or peanut butter cookies?
Well I can assure you that you can survive without these foods, because I do. I have an allergy to peanuts, peanut butter, and peanut oil.
How do you know?
One way to know that you have a peanut allergy is to get your finger pricked by an allergist for testing. If you get your finger pricked and you have a peanut allergy, you will get a hive, or itchy swelling, on top of where you got pricked.
One other way to get diagnosed is to get a
blood test
. A blood test can measure your immune system's response to peanuts by measuring the amount of certain antibodies in your bloodstream known as immunoglobulin antibodies.
Symptoms
There are many different types of symptoms. The type of reaction differs by how much of the peanut substance you ate and how bad your allergy is.
The main symptoms are hives, redness, swelling of the lips, face, throat, and skin, and itching in the throat. A peanut reaction can range from a minor irritation to a life-threatening reaction. If you have already had an allergy attack once, your next one will probably be more serious.
The worst symptoms you can get are shock with a severe drop in blood pressure, a rapid pulse, loss of consciousness, and constriction of airways. These symptoms are a life-threatening condition called
anaphylaxis
.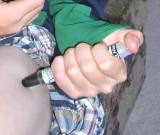 Plan B: EpiPen
Prevention
There are different ways for me to prevent an allergy attack:
I have to know what foods I can and cannot eat and be aware of what I am eating, and this may mean having to ask questions and reading the food label.
You take a shot called a Twinject® or an EpiPen®. I should always bring the EpiPen with me wherever I go, but sometimes I forget.
When I go to places like an amusement park or a baseball game, I have to be careful of what goes into my mouth. Then when I get home my dad washes the bottom of my shoes and I take a shower.
Most people don't outgrow a peanut allergy so even when I am older I cannot just sit down on the couch with a peanut butter sandwich.
Tweet