Tired of Games? Make a Movie!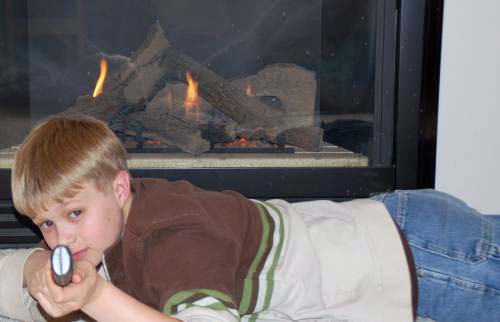 One day I wanted to do something new. I was sick of all the video games I used to play. I told my dad that I was bored. He gave me an idea.
I could make movies with his new video camera!
I went on the computer and I found software where you can edit movies. That is what gave me the final inspiration to make a movie.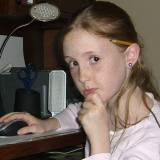 Molly, one of the actors and also my sister, ponders...how will I say that?
Get your friends!
I told my friends about the idea and they thought it was awesome. With all my friends I had
enough people
to make a movie.
We came up with new ideas every day. We accepted some ideas, but not others.
We finally agreed we all wanted comedy and action in our movie. We wanted something to do with battling for certain revenge.
That led to my first movie. I'd have the main character's brother get mad at him, and then try to get revenge.
You can do this
In addition to actors for your movie, you need certain equipment to be able to film or edit:
A good video camera and battery so it works


More than one setting or place to film the scenes so you don't have to stay in one place all the time


Cords, like a USB cord, to connect the camera to a computer so you can burn a DVD of your movie


Editing software, and a computer to use it on


DVDs to burn your final edited movie on so you can share it with others
You have the actors and the equipment, so now all you need is something for the actors to say...
Tweet