Your Spending Game-Plan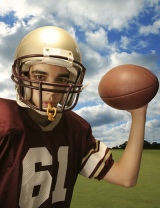 Don't give up.
Everybody knows that saving is a smart thing to do with your money, but it's trickier than a lot of people think. It takes planning and budgeting to keep yourself on track with saving.
The best way to hold yourself to your saving and spending plan is by getting it down in writing.
Click the infographic to see a full version that you can use online as you enter different amounts in the income and spending columns.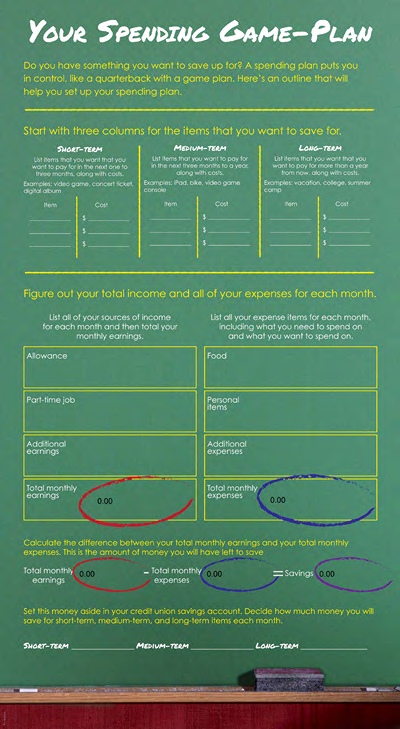 Refine your goals

If you don't have enough to meet all of your goals, ask yourself:
Which are most important to you?
Which short-term goals can become medium-term goals, and which medium-term goals can become long-term goals?
How can you earn more money?
Which things that you want to spend money on can you give up for a while so that you can save more money for your goals?
How do you know how much money you'll be able to save each month?
Subtract monthly expenses from monthly earnings.
Add up how much you need to save for everything you want.
Look at your credit union savings account.
Chances are you'll have to adjust your spending plan. Even then, you probably won't have enough money for everything you want.
If your plan's not working, change it until it does.
Just don't give up. Winning quarterbacks don't, and neither should you.
Photos courtesy of iStock

True or False: Jackson ignored the ruling of the Supreme Court after it found the Indian Removal Act unconstitutional. Click Andrew's head for the answer.
TRUE: Andrew Jackson enforced the Indian Removal Act that eventually led to the removal of 46,000 Native Americans off their homeland despite the Supreme Court ruling that the act was unconstitutional.
Tweet