The Internet and You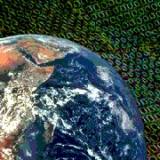 To protect your privacy, sometimes it's okay to have secrets.
Going online is fun. Most people who surf the web have a good experience.
Some people don't—they get into uncomfortable and even scary situations.
Follow these rules for online safety so you can have fun and stay safe...
...surfs up!
Internet safety tips
Before you go online
Ask your parent's about their rules for using the Internet. They want to keep you and your family safe. They probably have strong ideas about:
The kinds of web sites that are off-limits;
The time of day you may go online;
The amount of time you may spend online;
When you're allowed to download information;
If you may visit chat rooms and use instant messaging;
How you should protect yourself.
Remember to keep your password secret from everyone but your parents.
Don't even share it with your best friend!
While you're online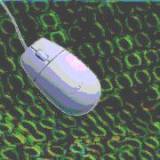 Don't get caught by online scams.
If you find yourself on a site that's off limits, leave at once.
Don't share personal information or pictures about your family, home, or school without your parents' permission.
If you feel uncomfortable in a chat room, log off. Tell your parents about it.
Don't agree to meet someone in person without talking to your parents.
Don't accept files, e-mails, or addresses from strangers. They could contain a virus that could damage your computer.
If a warning box pops up, ask your parents for help. Those boxes tell you that you are entering a site that is not secure, or safe.
Tell your parents about any scary or bad language. They can report it to the people who will stop it.
Go to good places
There are many fun places to visit on the Internet! You don't need to explore the dark corners.


Want fun? Click on any of the links on this page!
AJ's offers you dozens of exciting stories to read and games to play...
...you can post notes to your friends, invent your own Reader Poll question or read a story and submit comments for others to view.
Some of your favorite TV shows and toys have their own web sites. They are full of fun games, puzzles and safe ways to have fun!


Be safe and have fun!
Spend 15 minutes in any of these sites and test your knowledge:
The Internet won't be fun if you aren't safe. The sites listed above use games to teach kids and teenagers how to be safe online.

True or False: The first ever assassination attempt made against a United States President was intended for Andrew Jackson. Click Andrew's head for the answer.
TRUE: Richard Lawrence was mentally ill. He tried to shoot Jackson with two pistols from point-blank range. Both misfired. Jackson then beat Lawrence with his cane.
Tweet