Calling all Volunteers!
Are you an active citizen? Do you do anything to improve the quality of your community?


What's National Youth Service Day?
Many students do, and they're making a big difference in their communities and neighborhoods. They also personally benefit from it.
What are they doing? Well, they paint fire hydrants, plant trees, build community centers, and provide food to the needy...plus a whole lot more!
Community involvement is so important that some schools include classes on citizenship and give academic credit for volunteer involvement. Some even require service for graduation!
Why should you get involved?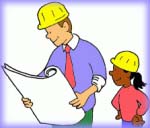 Probably the best reason is the overwhelming feeling of satisfaction you receive from knowing you have improved the quality of someone's life. This intangible feeling comes from working to make your community a better place.
When young people become involved, they tend to stay active throughout their lives. This is good for their neighborhoods, but it's good for the volunteers too!
Learn new skills. Volunteer projects teach valuable skills that you can use for a lifetime. For example, build homes with Habitat for Humanity.
See how Ashley Sobrinski helped better her community!
Meet new people. You'll cross paths with people who care about your neighborhood that you might not meet otherwise. Use this opportunity to network! Maybe one of these individuals will open doors for you later on.

Find out what you like to do. Still not sure if you want to pursue a career in medicine or social work? Volunteering at a hospital or community agency might help you sort through your potential career options.

Learn teamwork. Many projects require individuals to work as a team. You'll learn to respect others, and you'll earn respect for your work if you honor your responsibilities. Working in teams also provides the opportunity to become a leader.

Build your resume. Volunteer activities speak highly of an individual, especially to potential employers. Your first resume won't be lengthy, but adding volunteer activities to it might make the difference in getting the job you want.
How can you get involved?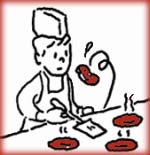 Food kitchens, community pantries, and clothing drives all need lots of volunteer hands. Serving holiday meals for the hungry is a big volunteer need in almost every community.
Boy Scouts and Girl Scouts reach out to communities to find out what needs to be done.
United Way partners with schools to match willing students with agencies that need volunteers, like hotlines for runaway youths. Young people answer phones so it's more comforting to the callers.
Don't know what to say? Don't worry; they have training programs to prepare you.
Salvation Army bell ringers need volunteers!
Churches know their community's and parishioners' needs. Look for church youth groups. If you're shy about volunteering, joining a group project may be the way for you!
Make it a family activity! If your mom or dad is involved in a community project, ask if you can contribute too.
Or, if you think of something that your family will enjoy doing, suggest it.
No matter how you volunteer, it makes a positive impact in your community? Get to it!
Tweet