Auto Insurance is Cool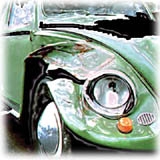 Oh yeah!
What's cool about auto insurance? Well, having it is cooler than not having it.
Once you've bought your ideal car, if you close your eyes to auto insurance or buy only the minimum, you might end up paying plenty.
And that's definitely NOT cool. For example, if you are in an accident, auto insurance pays for damage or harm you cause to or get from others.
Auto insurance also keeps you from losing too much money if your car is stolen.
The premium—what you pay for insurance—is based on risk.
There are two things that you can't control when insurance companies measure the risk of insuring you:
Age—Young drivers tend to have more accidents than older drivers, so insurance companies charge more for drivers younger than 25.
Gender—Males have a history of more accidents than females. So guess who gets a higher rate?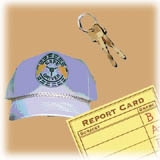 Good students make better drivers.
You have some control over the other factors:
Where you live—The rates are higher in the city where there are more cars, meaning more theft and more accidents.
Grades—Most insurers give a lower rate for students who maintain a "B" (or higher) grade point average.
Mileage—People who drive fewer miles have less opportunity for accidents.
Safety features—Anti-theft devices, anti-lock brakes, air bags, and automatic seat belts may qualify for a lower rate.
Deductible—Higher deductible—the amount you agree to pay before your insurance coverage kicks in—means lower rates.
Make, model and year—Cars that cost more, are expensive to repair, or are favorite targets for thieves have higher premiums.
How to buy auto insurance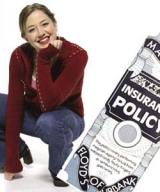 Am I legal without insurance?
The cheapest way to do it is to ask your parents to add you to their insurance policy. This is true even if they make you pay them for your portion of the bill!
If this isn't possible or desirable, at least consider their company for the multiple-vehicle discount. And shop around.
The Insurance Information Institute provides a lot of helpful information on shopping for insurance, including a glossary.
It is important to understand insurance jargon while shopping. It will also help you if you have to file an accident claim or change your coverage plan.
Auto insurance may not be glamorous, but it's key to responsible driving. And knowing it's there cuts your worry about expensive repairs and damages.
Fewer worries—that's always cool.

True or False: Andrew Jackson was quite the mediator when he was growing up. He preferred to solve problems and disagreements through words. Click Andrew's head for the answer.
FALSE: A majority of Jackson's mediating was done with his fists. He would get into fights at the slightest provocation. He even entered a duel with Charles Dickinson that left a bullet in Jackson's chest and killed Dickinson.
Tweet