The Olympics: Not Just Another Game
Most of us have dreams that we hold dear, such as being a famous actor or musician. These two athletes decided at an early age to go for the gold by working to join the Olympic Games.
Success in the world pool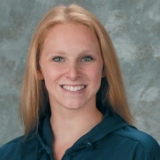 In sync with Stephanie Nesbitt.
Stephanie Nesbitt
, age 18 when interviewed for this story, lives in Riverside, California, and has been competing in synchronized swimming since she was nine.
In synchronized swimming, a team of swimmers perform dance movements in the water, all doing the same thing at the same time.
Synchronized swimming events have different numbers of swimmers (duos, trios, etc.) but the main events have six swimmers.
In the summer of 2004, Stephanie marched in the opening ceremonies of the Olympics in Athens, Greece. Her synchronized team won a bronze medal for the United States that year.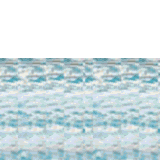 Stephanie trains 10 hours a day.
What motivates her?
Stephanie says her motivation to try to make the Olympic team came from within herself, not from others.
"I don't recall there ever being a specific moment when I stepped back and actually thought about being as good as these other athletes," she says.
"My improvement all happened so quickly for me, and I always had such high expectations for myself; nothing was ever good enough."
Read on to learn about another teenager with Olympic dreams...
Tweet