Buried Treasure: How to Get Stuff for Less
"Ah man, my new gadget just broke!" I hear things like this all the time. Whenever I look at the situation, I realize that person missed a chance to search for buried treasure.
They could have gotten a much cooler product, and sometimes for less money!
The key is to research the product and save money. You may ask, "Why do I need to research, when do I research, and how do I research?"
The map to buried treasure will appear almost magically in your mind as you read on.
Why research?
When you know exactly what you want and why you want it, you
get a better product for less money!
I'll use the example of buying a car. You can look at a huge SUV and think it is the car for you. A week after you buy it, you realize it gets about five miles to the gallon. It's putting you $60 in the hole every time you buy gas!
When you try to sell it, you realize that no one wants to buy your car for the price you paid for it. You end up losing a ton of money, instead of saving a ton of money with research.
This concept could be applied to many things. (PC's, game systems, motorized scooters, sporting gear, and so on.)
That SUV example opens up the another piece in the Why key: Why do I want this product?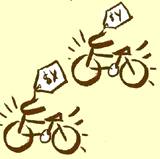 I'll buy that one—it's the cheapest!
Why do I want it?
Another good example is buying a bike. Without pricing bikes, you go to a bike or sporting good store to look at their selection. You see that the cheapest bike there is two hundred dollars. You think that is the cheapest one available, so you buy it.
The next day you go to the local discount store and see that they have reasonable bikes from $50 to $200.
Next time, think first about how much you are going to use the bike. Consider what terrain you will be riding on. If you just use it to ride around your neighborhood, then you don't need an expensive bike.
On the other hand, if you mountain bike or plan on competing on your bike, consider saving up. A discount-store bike probably won't last as long as a more expensive bike that has been put together by bike-store mechanics.
In both examples, you got more than you needed, and paid for it. If you had researched your product and figured out why you wanted it, you could have gotten what you needed, and saved a whole lot of money.
When to research?
Here's a tip for buying practically anything!
The time to research is before you need your product and when the prices are low. It will dramatically help you if you research way ahead of time on expensive products.
Let's say you're going to a baseball game in July and want to get some cool pictures of the players. To get the quality pictures you want, you need a good camera—not the disposable kind.
Start researching in April or early May. First think about what you need from your camera, and what else you want to use it for. Save money, and find ways to earn extra money. Watch advertisements in the paper for a good deal. Another part of the When key is when to buy...
Tweet