Group Leader: [YOUR NAME HERE]
Everyone knows that playing in a group is fun. Not everyone knows that working in a group can be a good time too.
And only a few know the rewards of leading a group. That could be you.
Lots of opportunities
Group projects are everywhere: school, clubs, service groups, and even your neighborhood.
In school, you can be on a project team to create a science-fair exhibit, research a foreign country, or produce a play.


Here's how the backpack project worked.
For one group math project, some students investigated how heavy their school backpacks are in relation to the students' weight.
Outside of school, you can be part of a group that plans a camping trip or volunteers at nursing homes.
Even rock climbing and playing softball with your friends can get you involved in group planning.
The benefits of teamwork
You benefit a lot when you work on a project team. You:
Have more fun
Get better results
Don't struggle to do everything yourself
Use other member's ideas
Spread out the workload to solve your problems together
What's so great about project teams?
Planning the ultimate party.
Project teams are great fun, but they can be frustrating when things aren't working out.
Members of a project team take on various tasks to reach a goal. What kind of position will you take? You can be a note-taker, an experimenter, or a producer.
Or, you can be a leader.
Who, me? Yes, you!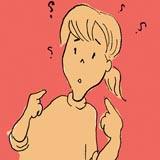 Yes, you. Listen to part of Martin Luther King's I've been to the mountaintop speech.
Organizations appoint leaders to a project team, or groups elect them. Some groups have informal leaders who have good ideas and know how to organize. The team follows their lead voluntarily.
If you are a leader, you'll get the best cooperation from the others if you:
Lead without being bossy. Your peers are likely to resent you if you try to give them orders.
Politely ask others to volunteer for tasks rather than simply assigning them. If some people don't volunteer for anything, talk to them outside the group and ask what they are willing to do. Sometimes people are more comfortable talking one-on-one than in front of the group.
Write assignments in the project notes. This keeps track of who is doing what. Team members are more likely to do their task because they don't want to let the group down.
Look at all sides of an issue without forcing your ideas on the team.
If team members disagree about goals or tasks, take advantage of your leadership role to suggest ways to compromise.

True or False: Andrew Jackson was the first President to be born west of the Appalachian Mountains. Click Andrew's head for the answer.
FALSE: He was born in Waxhaw, South Carolina on March 15, 1767. Waxhaw is now part of North Carolina, and is surrounded by the Appalacian's.
Tweet