Millionaires Aren't One in a Million
A lot of people think that only sports stars and Hollywood celebrities can be millionaires.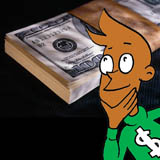 Anybody can be a millionaire.
But millionaires are probably living right in your neighborhood and you don't even know it.
They might not be driving snazzy cars or appearing in movies or on TV, but there are plenty of ordinary people who are worth a lot of money.
Authors Thomas J. Stanley and William D. Danko interviewed first-generation millionaires to develop a portrait of a typical millionaire. They wrote a book on their discoveries called "The Millionaire Next Door."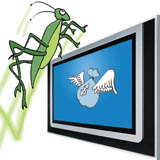 Did you hear the story of Whitlowe Green?
According to Stanley and Danko, most millionaires don't "own expensive clothes, watches, and other status artifacts."
In fact, one 35-year-old Texas millionaire told the authors, "[My] business does not look pretty. I don't play the part...When my British partners first met me they thought I was one of the truck drivers. They looked all over my office. Looked at everyone but me...I don't own big hats, but I have a lot of cattle."
If you think that only adults can be millionaires, don't tell that to Amanda, an 11-year-old from Minnesota.
They're every age
A few years ago, Amanda made a goal to save $1,000 by the time she turned ten.
Amanda hit that target—and has kept right on going.
She did it by:
Creating a plan to achieve it
That means—you guessed it—Amanda is on her way to becoming a millionaire!
It's not as hard as it seems. With a plan and some discipline, you too can begin the journey to becoming a millionaire. The first step is to...
Tweet