Backpacking: Get Started!
Imagine that you're traveling—on your way to go backpacking in a beautiful mountainous countryside that you've never seen before.
You're staring out the plane window, watching as the ground below rises higher to become the mountains you're about to climb. You're scared and nervous.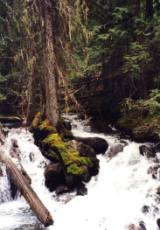 You can see beautiful sites in a day trip: a less demanding alternative.
You'll be joining your friend's family on their yearly hiking trip. Will you be:
The slow one?
The weak one?
The whiner?
You vow not to be any one of these. But you know you're facing an out-of-the-ordinary test.
It's deep
Backpacking lets you explore nature in ways you never have before—you explore captivating natural scenery in remote places that you can only reach by foot.
The deeper you get into the wilderness, the more you can feel isolated and unaffected by the busyness of civilization.
It's also a great physical workout. You end up stronger than you were before you left!
Personal growth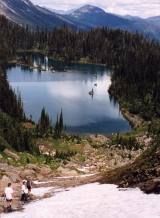 If you like to write, bring a journal.
Backpacking and hiking trips offer plenty of time for personal reflection.
The repetition of your footsteps clears your mind of the stress and busyness of your life at home.
Just think: All your worries will still be there when you get home, but when you're on the hiking trails you can take a vacation from your troubles.
These trips push you to do things you never thought possible.
You'll get a great sense of accomplishment knowing that you are now capable of surviving in the wild.
So what do you need to know before you hit the trail? Start with packing...
Tweet