Dance: It's a Passion!
How I afford my hobby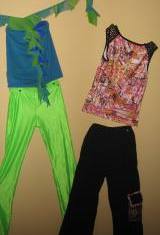 My passion has taps!
With every expense, you can find a way to keep down the price. For example, you can save a lot of money if you buy used dance shoes.
If that is not your thing and you prefer to have your own, then just buy a pair of shoes that you will only wear in the studio. Try buying a well fitted pair of tennis shoes. Be sure to talk to your instructor first though. Hard to pass up that!
Here's a way to get around the cost of classes: start your own dance group at school or in your neighborhood. Ask a parent or teacher who has some dancing experience to help you get things organized and then let the news spread!
It's a great way to meet new people and do the thing that you love to do for almost no money at all.
Dance is for everyone!
Most people jump to the conclusion that only girls are dancers. People who say that don't know how wrong they are! Although the majority of teenage dancers are girls, the number of boy dancers is growing every day.
Male dancers can take all the same classes that female dancers can. Dance is non-exclusive. Partner dancing is a great example of men and women dancing together.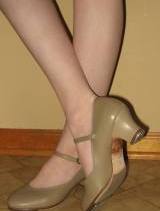 Dance costumes are a lot of fun, but are very expensive too!
Many boys don't realize that there are so many different kinds of dance. Some jazz, tap and hip hop dance classes are just for men and boys.
If you know a boy who would like to dance but is to shy, let him know that it's more than okay—it's cool to be a guy dancer! Modern artists like Savion Glover and TV shows like "Dancing with the Stars" prove it.
Follow your passions
Always try to get involved in whatever you are passionate about.
It may take a while to find a group of people with the same interests as you, but once you do there is no limitation to what you can do.
Do not let money problems stop you because there is always another way.

True or False: The $20 bill constitutes the majority of all currency printed by the United States Bureau of Engraving and Printing today. Click Andrew's head for the answer.
FALSE: More $1 bills are printed than any other currency. Because it is commonly dispensed in ATM machines, the $20 is the highest denomination of money that is used on an everyday basis.
Tweet