From Idea to Published Script: Follow the Breadcrumbs
Meet the judge
The judge told us that our play was very well written and that we performed it fantastically.
The only criticism he had was that we could have exaggerated our actions a little more, to be clearly seen throughout the audience.
He gave us a blue ribbon and the award for best original script. Then the big surprise came.
The judge offered to assist us in getting our play published! He said that he thought our script was on par with many published plays. All it needed was a good title and someone would publish it.
Find a publisher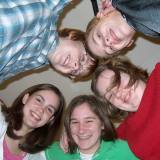 Give a cheer for the accomplished script writers.
We decided that since we were all 4-H members, we should donate the money to the people who helped us.
Then, Mrs. Dernovsek sent our play to Meriwether Publishing LTD, a company we had purchased plays from in the past. They sent us back a polite notice saying that our play was charming, but "did not fit our standards."
Mrs. Dernovsek then tried sending it to Plays magazine, another company whose plays we had used before. Plays magazine decided to publish our play and would pay our club $100 for it. Yes!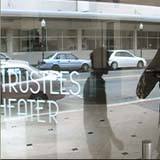 How to get your play published.



You can do it!
It has now been about two years since I've helped write that play.
In that time I've helped write one more script for 4-H and performed in several other plays, but I still think that our twist on "Hansel and Gretel" was my favorite.
I encourage you to get involved in drama. Just remember to consider all ideas, and don't turn anything down immediately.
Creativity can really pay off.

True or False: Andrew Jackson held parties at the White House and opened them to the public. Click Andrew's head for the answer.
TRUE: Jackson was known for allowing the public to attend his White House parties.
Tweet