International Travel
Manage your money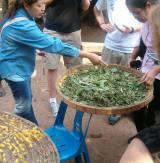 Use a currency conversion calculator.


Keep your money safe. Wear a money belt to ensure that you don't become a pickpocket's victim.
Become familiar with the currency conversions so that you aren't paying an exorbitant amount for anything without knowing it.
Finally, there's the issue of money and the safest way to travel with it.
There are four major ways of dealing with money while traveling: cash, traveler's checks, credit cards and debit cards.
Cash. It can be beneficial when paying for small items such as a snack, cheap souvenir, or taxi fare. Carrying too much makes you an easy target for pickpockets.
Traveler's checks. They are safe because they are protected in case they are stolen. But they also can have a large exchange fee when getting cash for them. They are not used as much as credit and debit cards anymore.
Credit cards. These are good to travel with because they often have a lower exchange fee than traveler's checks, and are protected from identity theft. However, they may not be accepted everywhere.
Debit cards. They are nice to travel with because you can get cash from an ATM. They are protected from identity theft and have a lower exchange fee. But, they may not work at every ATM in the country you're visiting.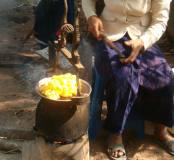 Do it while you have the chance.


Consider using a combination of the four so you can protect yourself and your money.
Bon voyage!
Traveling can be extremely fun and provide some of the most memorable experiences of your life.
When you're on vacation, if you see something you want to do, do it! You may never get another chance.
By planning ahead, your vacation can be a safe, stress-free way to have new exciting experiences.
Nothing beats a good vacation!

True or False: Ben Franklin organized the first insurance company mostly to protect houses from fire. Click Ben's head for the answer.
TRUE: In 1751, he founded the first insurance company and called it the Philadelphia Contributorship for the Insurance of Houses from Loss by Fire.
Tweet