What It Takes to be a Rock Star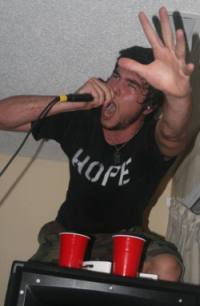 Matt plays and sings with The Hundredth.
A beam of light shines through the darkness, illuminating a man holding a guitar.
He's playing the opening notes of his band's song for the first time ever on stage. He knows that the audience can feel his excitement and sense of fulfillment.
He also knows that after the show he will be handed a check for doing something he loves—playing music.
This was the dream of Matt Tuton, an 18-year-old from Myrtle Beach, South Carolina. Now, Matt is living his dream.
The Hundredth
Check out The Hundredth and listen to some of their music here.
Matt and his friends form the band The Hundredth, a punk/pop band that's been together for about four years. They play shows everywhere from Florida to New York.
They're only beginning to reap the benefits of all their hard work. One of their recent shows had 1,700 people—their largest attendance so far.
Like Matt, many people dream of being a famous rock star. But few realize the hard work the musicians they admire have gone through in order to achieve success.
To be successful in a band, you have to be willing to contribute time, money and a lot of hard work.
Sticking together: How good bands keep from going bad.
Devote your time
You have to commit huge sums of time to your band if you ever want to be great. Most songs take hours to write and even longer to add music to the lyrics.
In addition to writing, you have to record and practice songs. Often you will play songs until you are sick of them, and then have to play them more.
If you work hard and focus, your labor might lead to success.
How to start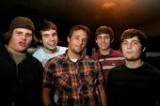 Looking to start a band, get some help here.
Being in a newly formed band is very expensive.
"In the beginning, it's costly for each person," says Matt. At first, there is so much equipment to buy. And quality instruments can cost upwards of $1,000.
When The Hundredth first started out, the total cost of equipment was about $10,000. Because everything was bought separately by the band members, costs were different for each person.
But you need more than just instruments. You may also have to buy microphones, cables, amplifiers, and many other types of equipment. This can become very expensive, unless you find ways to cut corners.
Hire a manager when you have a lot of gigs.
Manage your costs
Bands sometimes have to pay for a manager. Typical managers earn eight percent of what the band makes.
Until your band starts to gig frequently, a manager isn't necessary. Once you start to get busy, a manager makes life a whole lot easier for the band members.
A manager's main job is booking gigs—the larger the gig the greater the money. For most bands gigs are the greatest source of income.
The manager also helps with publicity by putting out banners and getting newspaper and magazine articles written about the band. With the right publicity, a manager can help a band take off.
Though a manager can be expensive, a good one can give band members more time to concentrate on their music.
Major expense: recording a CD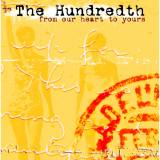 Check out here to learn more about making and producing a CD.
It is virtually impossible to become a successful band without releasing a record. After your band has a good number of original songs that you play really well, it's a good idea to go to a recording studio and put them on a CD.
Time in a recording studio can be expensive, but it's almost always worth it. To pay for time in a recording studio, your band should save a small percentage of money from each gig.
Your band can make even more money by selling your CDs after gigs. Also, you can mail CDs to record companies to give an idea of what your band's music is like.
Apart from paying for the studio time, you also need to pay to have the CD produced. For their last CD, The Hundredth paid $1,749 for 1,000 copies.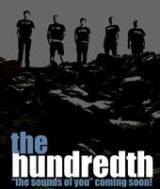 So, what will it all cost me?
The big payback
After hearing all of this you might be discouraged about joining a band. Very few bands reach rock star level.
But a life of music is not just about money and stardom. In fact, for Matt it isn't all about the money. His last tour left him with only $20 in profit.
The beauty of it for him wasn't the money; it was in the experience of playing his music and advertising his band.
Being in a band leaves you with great memories that you will keep for the rest of your life.
And that is greater than any amount of money or fame.
by Sutton Alford, former AJ's editorial board member

True or False: Andrew Jackson never weighed more than 145 pounds. Click Andrew's head for the answer.
TRUE: Jackson was 6 feet 1 inch and never weighed more than 145 pounds.
Tweet