Our World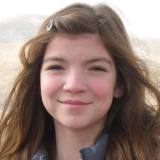 NAME: Bridget
ABOUT ME: I'm in 9th grade and go to Lakewood High School. At school, my favorite classes are Geometry, French, and Government. In my free time, I enjoy doing anything that is athletic or outdoors. I'm on a rock-climbing team and I do Color Guard at my school. Also, I like to unicycle, bicycle, hike, sew and of course, write! I hope that you find my blog helpful and interesting. I would love to hear what you think, so feel free to comment!


Renew Your Budget
May 6th, 2013 at 9:40 am
Many people  find themselves with money trouble after college and later in life. That is why it is important to understand and start budgeting at an early age.  I wrote about budgeting a few months back, and here are some refreshers and new tips and tools to get you started or get you back on track.
To get you started or get back on track:
Set your goal. Whether it is saving for college, a car, or a trip, figure out the grand total you want to save. Write this number down.
Make a list of all payments you make every month, like magazine or website subscriptions and add them up for your total amount of set payments.
Now, make a list of all other expenses, clothes, school supplies, gifts, food, emergencies, or whatever else suits you. Set a reasonable dollar limit  for each of these expenses. Add this to your set payment for your total monthly expenses.
Next, make a list of your income every month, including jobs, allowance, gift money, clothing money, scholarships, stipends, and so forth.
Subtract your income from your expenses for the amount of money you currently would save based on your budget.
Do you want to save more than that? Reduce the amount you spend on entertainment, candy, or gifts, or anywhere else you can.
You may not be able to save exactly as much as you'd like to at first, but stick with it. You'll be amazed at how opportunities open up.
You can figure out your budget just on paper if that works for you, but there are quite a few online tools that may help you a lot, too. An easy, quick budget calculator is on this website. Try it for fun, and then visit Mint.com for a great financial tool that allows you to save the information you enter as you track your money, set goals, and make a budget.
You can also connect Mint.com to your credit union accounts so it can track how much you spend. You enter a goal and other information, and it can give you reminders about bills, warning if you spent to much based on your monthly goal, and send you progress reports letting you know if you are on track towards meeting your goal.
Do you have any tips on budgeting, or tools that you like to use? I would love to hear your feedback, so leave a comment in the box below!
«
Love the Earth!
ADD TO MY FAVORITES
E-MAIL THIS BLOG
PRINT THIS BLOG