Summer Camp My Way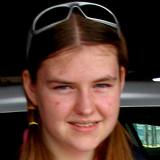 Ready to go!
My most memorable moments at summer camp are the most random things, like...
...a spur-of-the-moment bowling game using oranges and paper cups in the dorm hallway and making up songs about squirrels.
They're the "you-just-had-to-be-there" moments.
Summers are a time for freedom and adventure—why spend them lying around the house? There's a summer camp for just about any interest you have.
How long gone?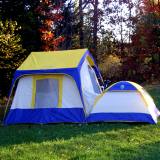 Your room for the night.
When choosing a camp, first decide when and how long you want to be there. Not all summer camps involve staying overnight. These are called
day camps
. (Makes sense, right?)
The other option is resident, or overnight, camps. They range from just one overnight to a couple of consecutive weeks or more.
I've been to both resident and day camps. I prefer resident camps because I can get more immersed in the camp experience, but day camps can be fun too.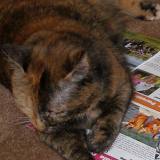 Look at the camp brochures.
What'ya gonna do?

The classic wilderness setting often comes to mind when we hear the words "summer camp," but there are many more choices than that.
Read the camp brochures! A lot of camps may offer activities that match some of your interests.
I enjoy playing clarinet and hanging out with my friends. I chose a music camp where we practiced our instruments during the day and took trips at night.
Find the right camp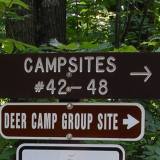 Find out more!
A good way to find the perfect camp is by talking to a friend who has been to camp. He or she is likely to know your interests and give you an inside scoop as to what a particular camp is really like.
Don't be afraid to ask your coaches, teachers and parents either. They may know of a camp that focuses on something you like doing.
Keep your eyes and ears open for camp flyers or somebody talking about a camp that may interest you.
Of course, after you have found the perfect camp, you have to pay for it...
Tweet