Money Smarts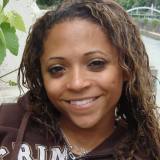 NAME: Bridget
ABOUT ME: I'm a first year law student at the University of Chicago Law School. This summer, I will be in San Diego for six weeks completing a law school prep program. I am also attending a conference at Wake Forest University called Liberty and Society. In between my programs, I will be volunteering at my local library. I miss working at the Franklin Mint Federal Credit Union as I have done in previous summers. I graduated from the Robert E. Cook Honors College at the Indiana University of Pennsylvania in May 2011, and this is a very exciting time in my life.


Farewell and Thank You!
June 26th, 2012 at 11:48 am
I would like to thank all of my readers for faithfully following my posts throughout the years.  The Credit Union National Association is a wonderful organization that has left a positive impact on my financial management skills.
This is my farewell blog post, and I wanted to emphasize the importance of managing your money wisely.  Over the years, I have covered many areas to help you achieve that goal.  One can see its importance when looking to the ten brands that will disappear in 2012.
According to 24/7 Wall St, there are some particularly surprising companies on this list: American Airlines, Research in Motion, Pacific Sunwear, and Avon.  At one time, these companies were doing extremely well.  These companies represent a sampling of the others listed, but are very shocking.  These companies failed to anticipate game changers, and many of these companies fell prey to mergers or allegations of illegal practices.
These companies fell from popularity, and just like a corporation, we need to protect our financial records by anticipating future expenses.
«
Use Strategy When You Spend
ADD TO MY FAVORITES
E-MAIL THIS BLOG
PRINT THIS BLOG