There are ways to have fun without spending a lot of money. Vacations are a perfect time to do this. You can find fun vacation activities even if you are not at a resort or a theme park.
I know this, because I keep discovering fun activities to do at a summer cottage on Lake Winnebago, in central Wisconsin.
Fun with water
Beachcombing is exciting. To beachcomb, you walk down a shoreline and see what treasures you can find.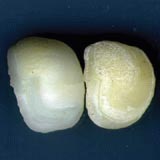 How does a stone get lucky?


When I beachcomb, I find seashells and unique stones. Sometimes, I come across lucky or joy stones.
I also like to look for sea glass—pieces of broken glass that have been smoothed by the waves and sand.
You would be surprised at the cool things that wash up on shore. When you finish beachcombing, you can put your findings in a jar.
If you're near water, safe boating is a good way to spend your time. A couple summers ago, my grandparents bought a yellow sailboat. My uncle taught my cousins, my sister, and me how to sail the it.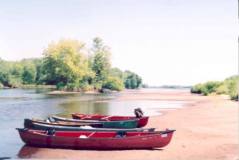 Unlike motorboats, canoes are small and quiet.


Canoeing is another good way to spend your time. When I go canoeing with my family, we go to Blonien's Slough (pronounced slew).
A slough is like a very small river. In the slough, trees covered in vines hang over the water, making us feel like we're canoeing through a jungle. Fish splash in front of us and animals dive into the water.
When you're in a canoe, you can explore nature. This is because, unlike a motorboat, a canoe is small and quiet. We can get closer to animals without scaring them away.
When night comes, one of my favorite things to do is...