The Other Side of School Athletics
That's great, but…
"…I know for a fact there's no team at my school that offers what I like to do," you're thinking

That's likely true for some of you. But there are other options than just school-sponsored teams. My friends and I have found that we can obtain athletic credits outside of school.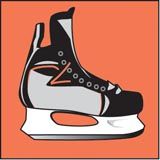 Alternative athletics get credit, too.
If you participate in gymnastics, horseback riding, skating, or another sport not offered by your school, you still can get credit for it by contacting your school's athletic office.
You would receive your athletic credit, which counts towards graduation requirements after you complete the equivalent of a season.
In my hometown, Knoxville, Tenn., hockey teams are rarely school sponsored. The teams are made up of athletes from many schools who form an athletic club that practices and plays other athletic clubs.
What's one possible way to earn athletic credits if your school doesn't offer a sport you like?
Wear athletic shoes to school.
Participate in after-school sports.
Read the sports section of the newspaper.
Watch the World Series games live.
They travel to compete in hockey tournaments and receive credit for them. The down side is that travel hockey is expensive and takes a lot of time commitment from the entire family.
Homeschooled or other schools
Another option is to join the team of a nearby school that might offer your sport. It helps to cut down on expenses and travel time if that school is closer to where you live.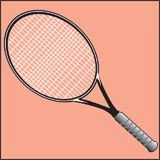 You won't be left out if you're homeschooled. If you are homeschooled, this option is available to you in all sports in most states. You need to complete forms to participate, but it rarely costs money beyond the typical sporting requirements.
Check your state athletic association's Web site to find out the specific rules.
Have fun!
Athletics is a much broader field than most people believe. It is a great way to make friends, get active, and enjoy your school years.
Research a little and you'll find all kinds of opportunities in your area.
To all who participate, a fun-filled season awaits!

True or False: Andrew Jackson's home, The Hermitage, is a part of the Trail of Tears National Historic Trail. Click Andrew's head for the answer.
TRUE: Jackson was the president who signed the horrific Indian Removal Act into law. The National Park Service displays Jackson's home as a site on the trail where many Cherokee died from being displaced.
Tweet