Wanted: Used School Supplies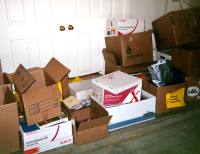 Community awareness brought this!


Involve the community
The most important aspect of the project occurs just weeks before the drive actually takes place. Make people in the community aware of the project! That way they'll be more willing to help you, and most important: donate.
The best way to do this is by:
Making pamphlets
Writing letters
Making announcements to people who can help
I made signs to put around the donating school and also sent a letter (like a mini-poster) home with the kids. The letter encouraged all parents to donate any school supplies they had around the house.
This was really beneficial. One parent ran up and told me, "Thank you so much for writing that letter. I had dozens of books that I was just going to throw away but instead I'll give them to you."
Let the project run itself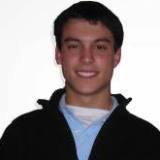 Now I understand what community service means!


After this step it is time to let the project run its course. If you have been meticulous in coordinating the project, it should run smoothly.
I know by my own mistakes: I procrastinated a little bit which resulted in having to hurry to get the project finished.
Luckily, my friend and I pulled it off and we received thousands of pencils, crayons, markers, backpacks, glue, and books among other things.
We then sorted the supplies and delivered them to the underserved school. Just to show you the magnitude of people's generosity: more than 1,000 bottles of glue were donated!
I'll never forget the faces of students as we gave them the school supplies.
Evaluate for the future
The final part of the project involves evaluating how well it went. It is important to recognize what did—and did not—work so that future projects will be more effective.
One of the main problems I came across in my school supplies drive was that people were worried about their privacy.
Because some students had their names, phone numbers, and addresses on their supplies, they did not donate them.
In reality, my friend and I had planned on removing this information during the sorting process. Unfortunately, we did not communicate this and some people did not donate.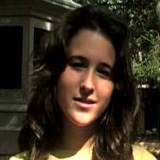 Community service is good for more than just the community.



How to succeed
There are two pieces of advice that I believe are crucial in making a community service project successful:
Limit the scope of the project. If it's the first year of the project, don't make it too big.
I have had several friends take on projects that are simply too large and their conversations are always the same, "My head is spinning," and "I think I am way over my head with this one."
It is important to remember that a small and organized project is much better than a large and disorganized one.
Expand the project. Wait until you've discovered the nuances of your project, and then expand it in order to help more people.
Increasing the size will certainly involve more steps in the process, so make sure you are capable of handling the responsibility.
Get out there!
I encourage everyone to find a way to help within their community. I did not realize the impact the project was going to have on my own life.
It's really surprising to see how a small thing like school supplies can completely change peoples' lives.
Knowing that I made a difference is an indescribable feeling and is the main reason why I continue to participate in community service projects.

True or False: One of Benjamin Franklin's invention includes a glass harmonica that was used by such musicians as Mozart and Beethoven. Click Ben's head for the answer.
TRUE: Franklin called the instrument the 'armonica.' He invented it in 1761.
Tweet