Our World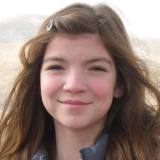 NAME: Bridget
ABOUT ME: I'm in 9th grade and go to Lakewood High School. At school, my favorite classes are Geometry, French, and Government. In my free time, I enjoy doing anything that is athletic or outdoors. I'm on a rock-climbing team and I do Color Guard at my school. Also, I like to unicycle, bicycle, hike, sew and of course, write! I hope that you find my blog helpful and interesting. I would love to hear what you think, so feel free to comment!


Your World
May 21st, 2013 at 12:24 pm
Robert Powell said " Leave the earth better than you found it." I agree 100%. No matter what, you should try your best to improve the world, because it truly is Your World.  Here are some of my ideas on how you can help your world thrive:
Volunteer your time: I can't stress how important volunteering is. It can help your community so much. Whether you really want to help kids, animals, homeless people, or whoever else you can think of, it will help a lot. Often, giving some help benefits organizations more than money donations. This year, I have been tutoring at an elementary school. Every Monday, I went in and helped my ESL student improve her reading, writing, and pronunciation  in English. Last Monday was our last day, and our end of the year ceremony. My student was so happy and grateful for everything she'd learned, and several adults thanked me for helping in tutoring so much. If you can, spend as much time as possible volunteering! It will make so many people happy, and you will feel so good.
Be kind: Even when you're feeling down, do your very best to be nice to everyone. Small acts of kindness can make people happier, while not-so-nice acts can do the opposite. Be conscientious of your actions, and go out of your way to do those small things. Make people smile. They'll pass it on.
Treat the environment with kindness too: Like I've written about multiple times, you should be as kind to the earth as you would be to your friends.Consolidate your errands to one trip. Support your local farmers by purchasing food at farmer's markets. Recycle paper, plastic, cans, glass and clothes by donating to the Goodwill or Salvation Army. Conserve water by turning off your faucet while brushing your teeth.
You you have any ideas for how to make the world a better place? I would love to hear your suggestions, so leave a comment in the box below!
«
Renew Your Budget
ADD TO MY FAVORITES
E-MAIL THIS BLOG
PRINT THIS BLOG